Why SME businesses struggle for Success & the role of Turnaround Specialists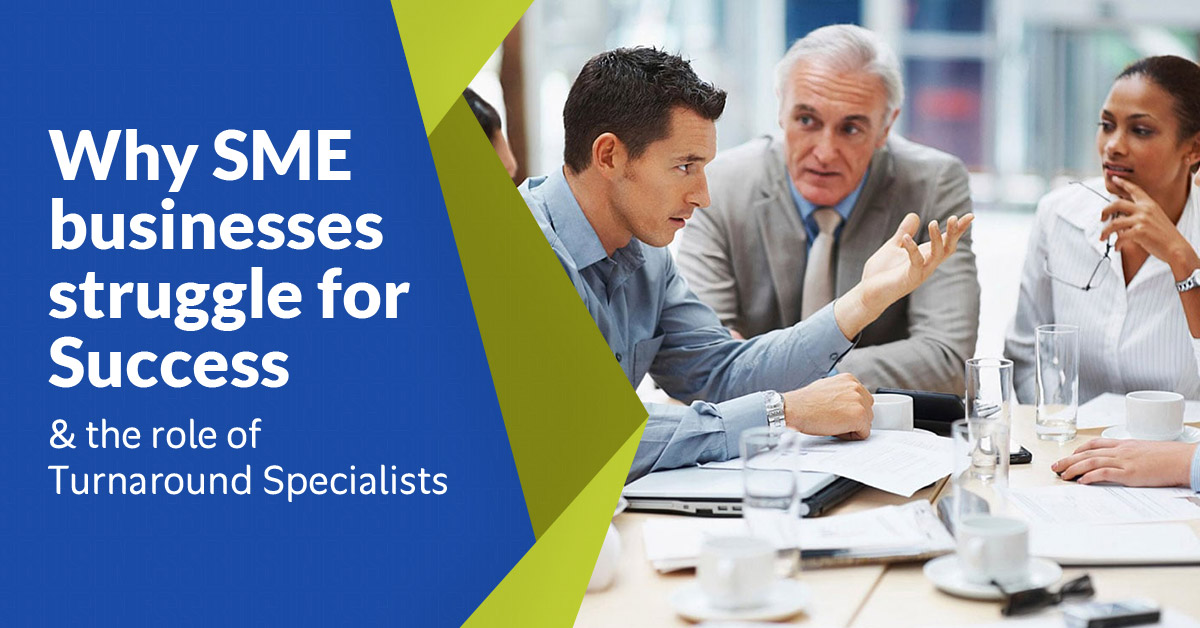 SMEs generally represent a significant portion of businesses in any geography. However, their potential for failure is considerably higher in the early stages of their inception. ENTER Turnaround specialists - they can play a significant and critical role in helping SME business owners. Consulting a turnaround specialist in the early stages of trouble allows for a significantly higher success rate in terms of bringing businesses back on track.
In this write up, I would like to touch upon some of the generic reasons why SME's struggle to succeed which owners should remain cautious of:
Lack of appropriate Infrastructure and skilled resources when the business is faced with unusual challenges. The problem can be more complex if family members with lesser experience manage different functions.
There is an acute shortage of talent at the senior management level to execute and supervise all functions to ensure business affairs are carried out with optimum efficiency. The phenomenon of a One man show can hurt business performance unless the owner is adequately grounded with the necessary skill sets to manage all the functions on his own - A rare phenomenon.
Lack of right organizational structure to develop strong business strategies for the future taking into account several external factors. Even if the organization has a good strategy, execution is affected due to absence of an effective organizational structure.
Last but not least - The inability to understand the relationship between profitability and cash flow. There are many situations where profitable and growing companies end up as turnaround candidates. This may be due to unsound cash management practices or where the company deploys surplus funds on expansion projects whose viability is questionable.
Lack of efficient governance and control practices to run the organization in a professional manner. Poor credit policies, supply chain in-efficiencies and an under managed finance function coupled with poor accountability can plunge the company into financial and operational distress.
Turnaround specialists can diagnose these problems at early stages and offer appropriate solutions. If implemented, these can save the troubled business from its natural collapse. I welcome more thoughts!!